There are times that you might need to change the Service Order for your network interfaces in macOS.
By default the primacy NIC adapter is the LAN adapter which usually is detected as en0. On devices like MacBook Air or MacBookPros the en0 will be assigned to the built-in WiFi adapter and if you use an Apple USB Ethernet or Thunderbolt Ethernet Adapter the en1 or en2 will be assigned to that adapter.
Let me give you and example on why you might need to change the service order for the network interfaces.
Every once in a while I find myself in a situation that I have to connect to a computer remotely to configure an AccessPoint or a Router for internet connectivity, in that scenario I usually require two connections for getting the task done. One connection is required for me to connect to the system which I'm going to use for configuring the AccessPoint and another connection is required for the AccessPoint or the Router to be configured via Ethernet or LAN connection.
If the computer that I'm connecting to has two NICs (LAN and WiFi) like an desktop computer like iMacs or Mac minis when the Ethernet cable is plugged to the system it will be the primary device for connectivity and the WiFi will become the secondary (e.g using a mobile for HotSpot to provide internet connection). If the LAN connection doesn't pهrovide Internet connection it's going to cause connectivity issues.
So in order to be able to connect to the client computer we're gonna have to change the Service Order on network interfaces by making the WiFi adapter the primary.
Here'e how to change the Service Order:
Open System Preferences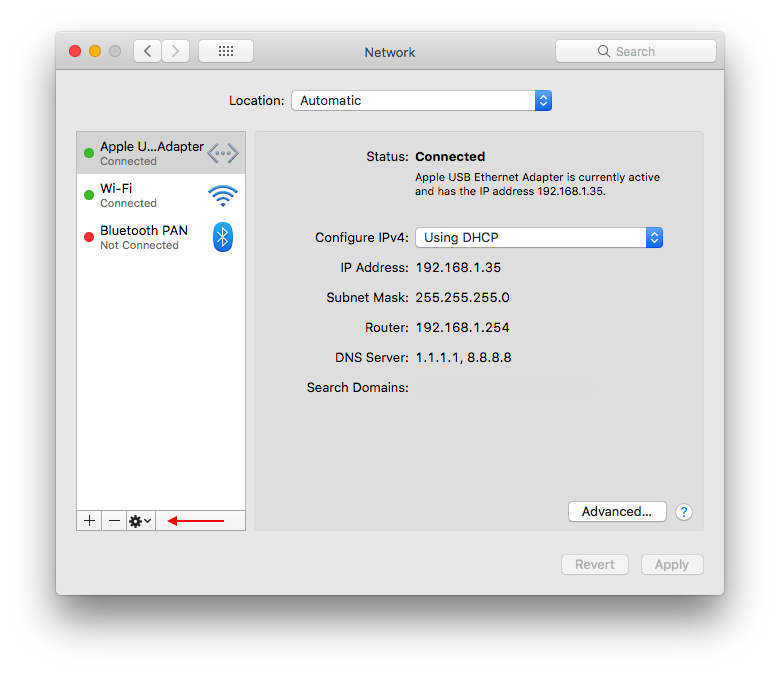 Select Network and when the Network preferences is open in the left side bar find the Gear icon and click it
Select Set Service Order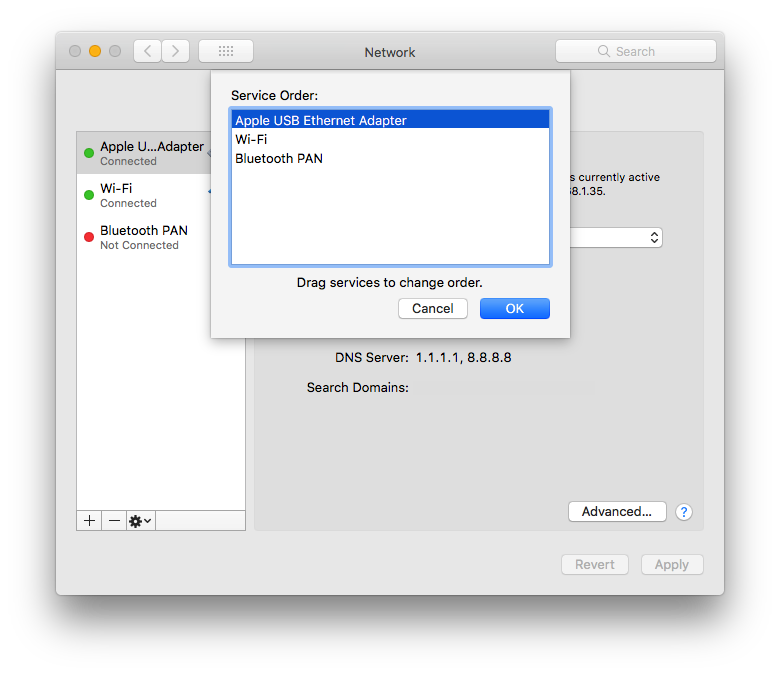 Now you can drag and change the order of devices.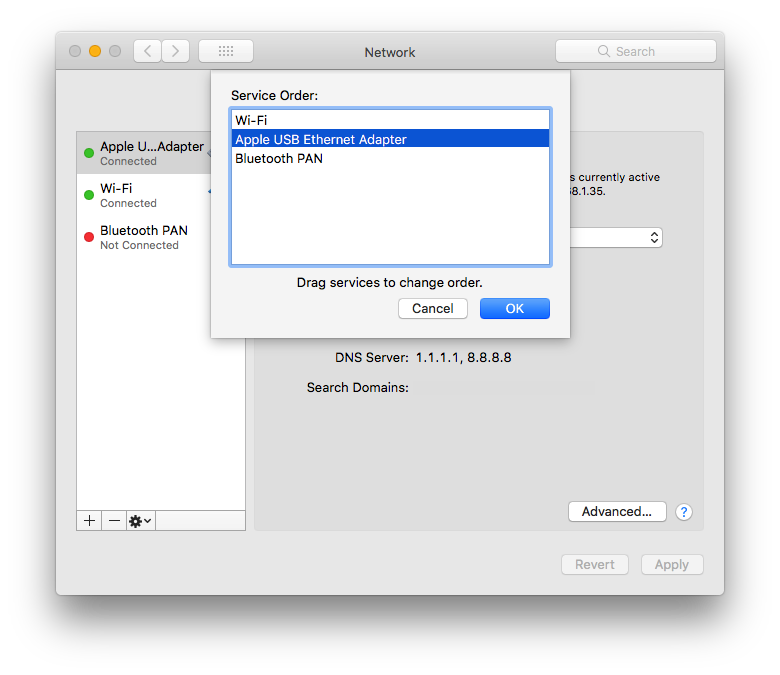 By clicking OK button the changes will take effect.
Notice that the order of the devices will also change in the Network preferences window.