There are many Finder's setting that you might wan to change and this section can help you to do that with few clicks.
Take Charge of Finder's Settings
Download
Tweak System's Internal Settings
Verify the integrity of the system and the preferences, reset the system caches change the status of Gatekeeper and more.
Download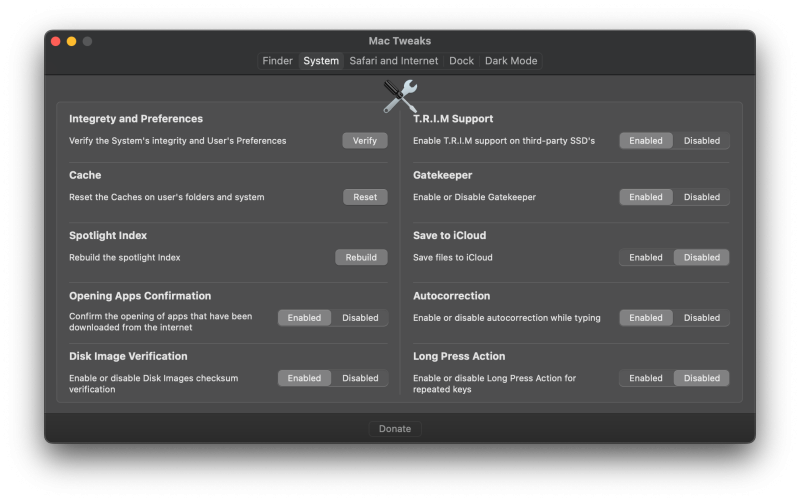 Let's Tweak
Safari & Network
Enable or Disable AirDrop, Reset Network Interfaces, Set Safari to automatically open downloaded files and more.
Download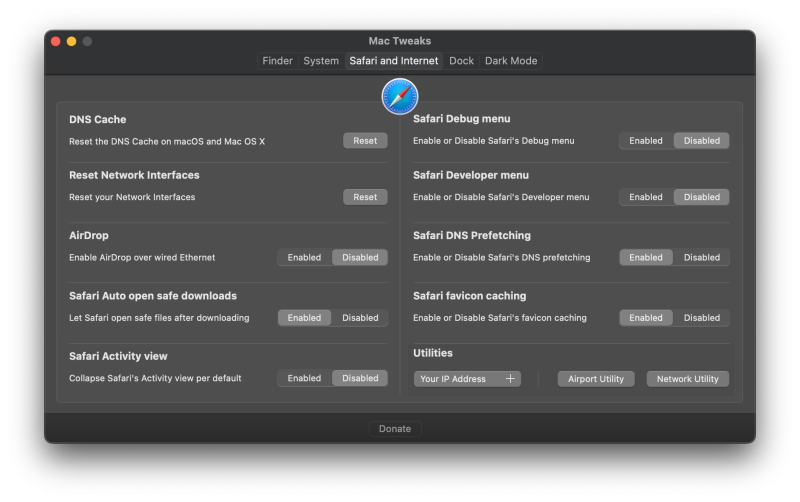 Change Dock's Looks & Behavior
You can easily reset Dock to the default settings or set it to show only the active applications.
Download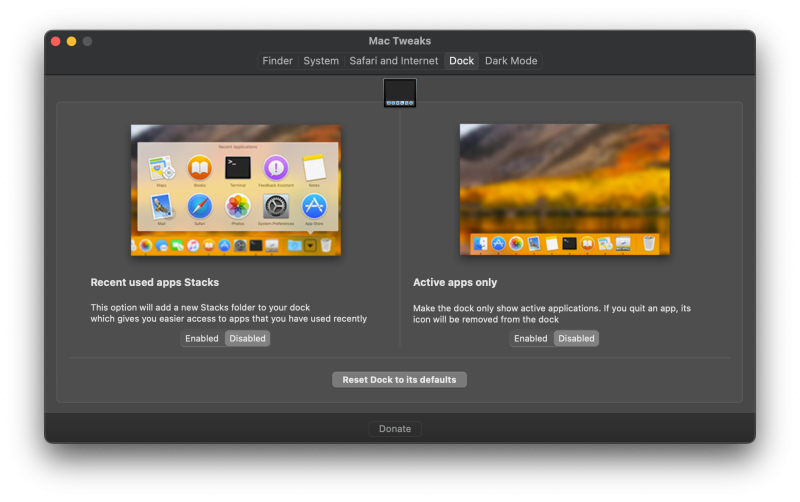 Mac Tweaks is a collection of useful commands built into a single application to to change the way macOS behaves. There are many features that you can change to make macOS more optimized to your needs.
For instance you can easily change the format of the Screenshots or show/hide the Desktop's icons.
One of the greatest feature in Mac Tweaks is that you can Export you current settings and the import them on another computer without having to set them one by one.
Once you save the setting you can easily import them to another computer or macOS. Remember in order to be able to import your setting you must have system's administrator password.
Here is a sneak peak of what these features are: