Easily Reset
the NVRAM
NVRAM is a small amount of memory that your computer uses to store certain settings and access them quickly. PRAM (Parameter RAM) stores similar information.
Download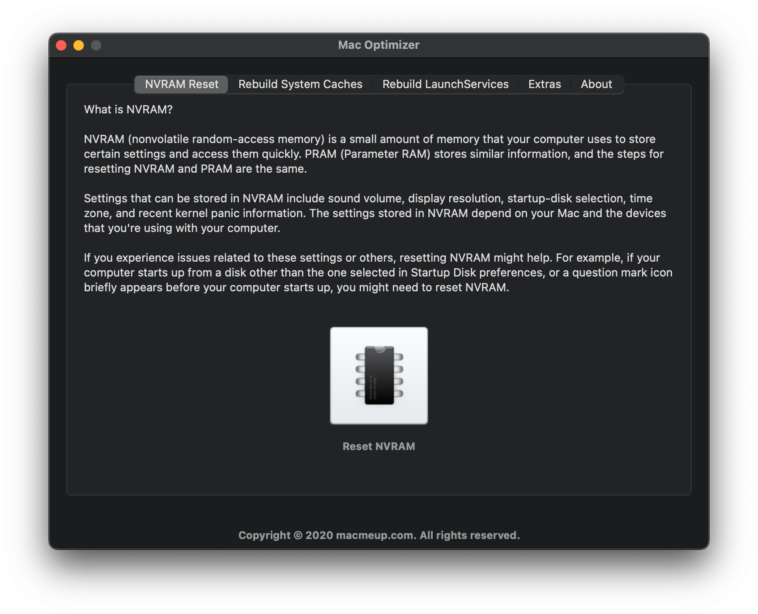 Rebuild System
Caches
Every time the system starts up and macOS is launched, it will load the necessary KEXT files
and then creates a cache to load them faster each time macOS loads.
Download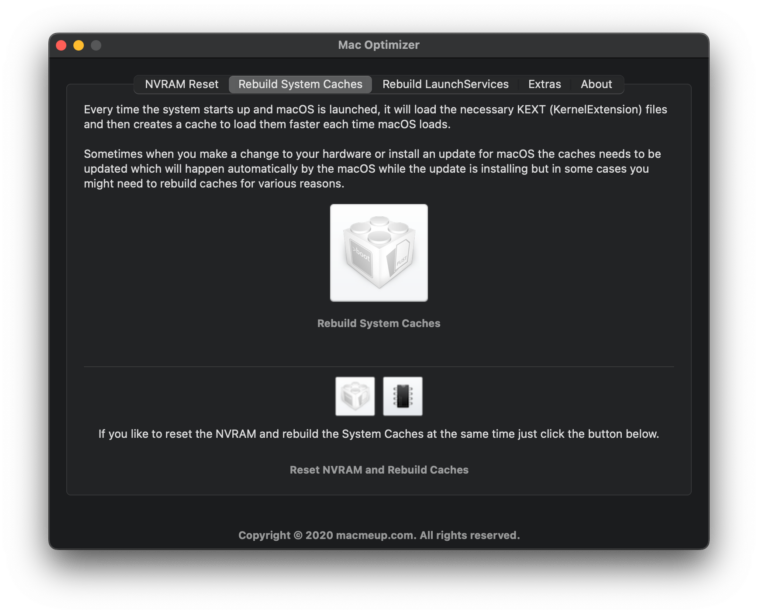 Rebuild LaunchServices
Rebuild LauchServices or Reset Dock to its default settings.
Download
Download
Repair Permissions
Reset XPC Cache
or Do It All!
You can easily reset Dock to the default settings or set it to show only the active applications.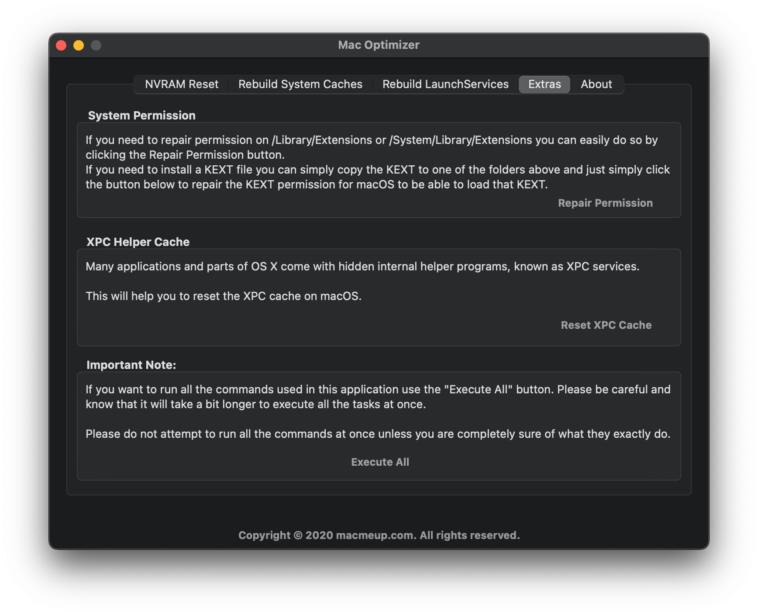 MacOptimizer
Disclamer:
This application may not work on macOS Catalina and newer versions of macOS. So please just use it on macOS Mojave and older versions. This application will delete some files when you run certain tasks like rebuilding system caches which might affect the macOS.
Warning:
Please do not use this application if you don't know what its functions are. Please do not attempt to run all the commands at once unless you are completely sure of what they exactly do.