ISO Image Creator has been updated and now it supports macOS Sonoma.
There are times that you might need to create an ISO file for Mac OS X or macOS installer files like for booting a virtualizer app such as VMWare, Parallels Desktop or VirtualBox.
There are several articles to guide you how to do that and they will guide you through the steps on how to create the ISO files, so I've decided to merge them into one application so you can easily create the ISO file from Install OS X or Install macOS.app so you can easily create the ISO file from OS X Mavericks all the way to macOS Ventura.
All you need to do is to download the installer files from App Store or Apple Servers and then open the file with Create ISO Image application and it will automatically create the ISO file for the chosen OS X or macOS installer.
This application won't work with InstallAssistant.pkg files or with Beta versions of macOS.
There are few simple step to create the ISO image from the installer image: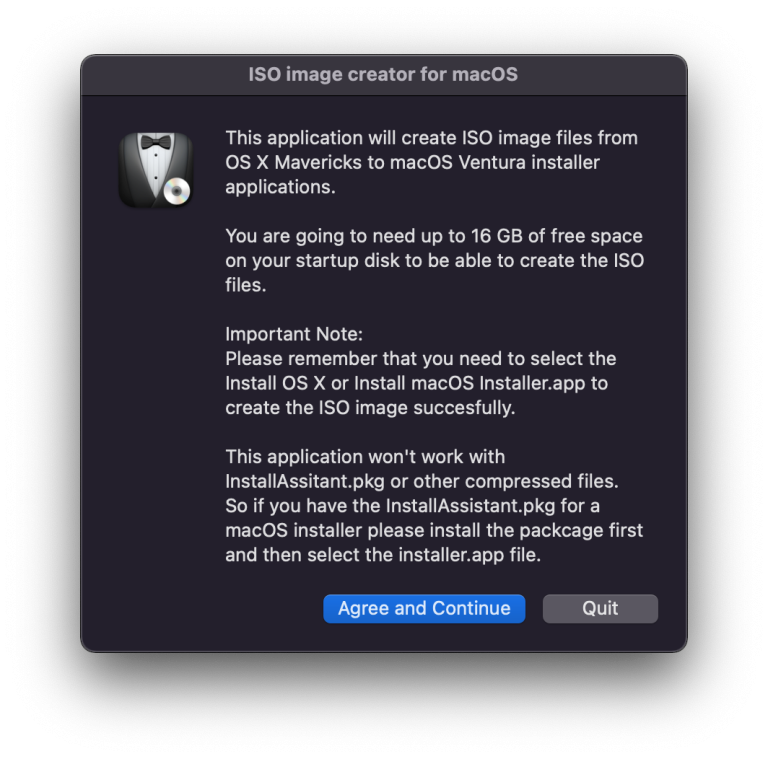 Once you click on the Agree and Continue button you will be prompted to select the Mac OS X or macOS installer application.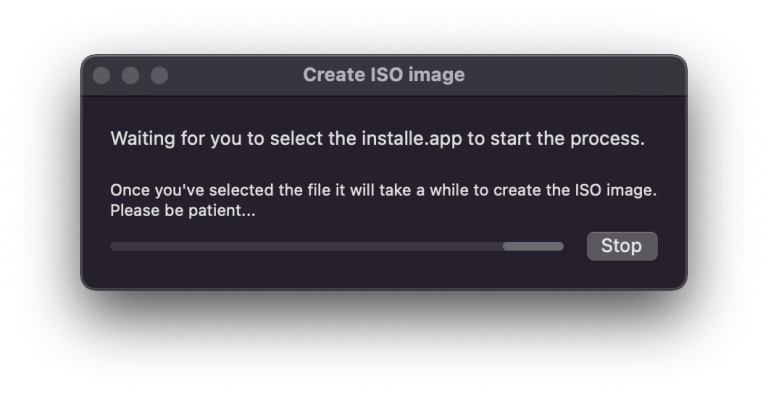 Click "Select the installer" button and navigate to the folder that you stored the installer application for any version of Mac OS X or macOS.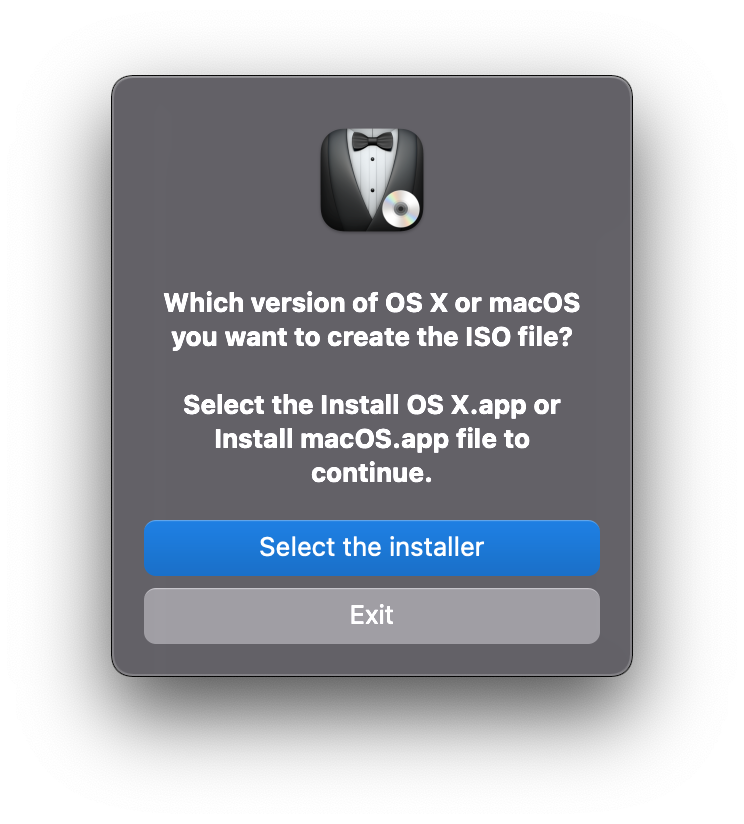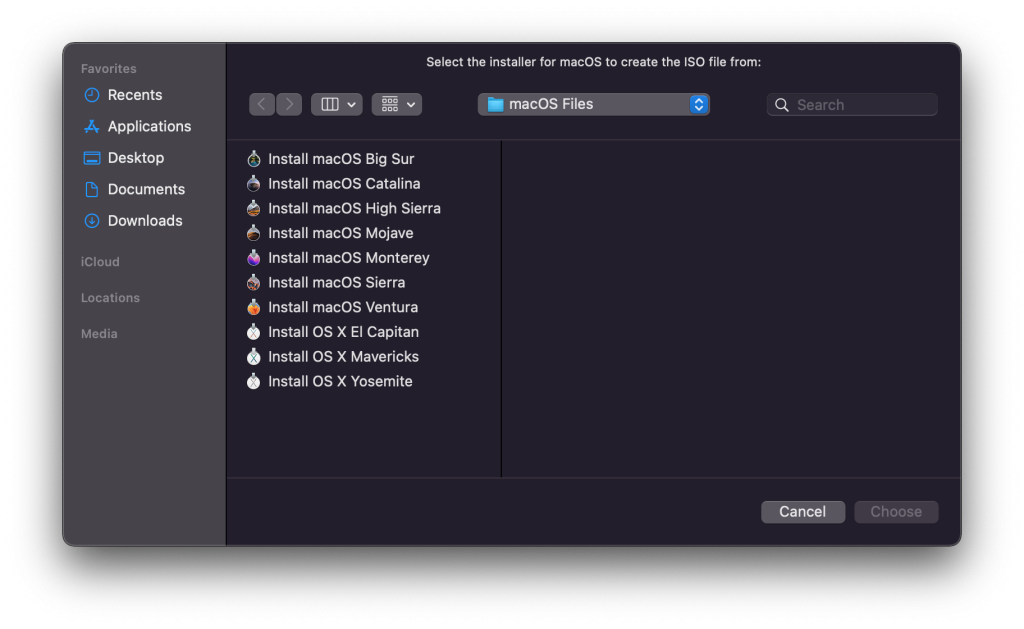 Once you've selected the installer application you will be asked to give the application to access your desktop because it will create the files in your desktop.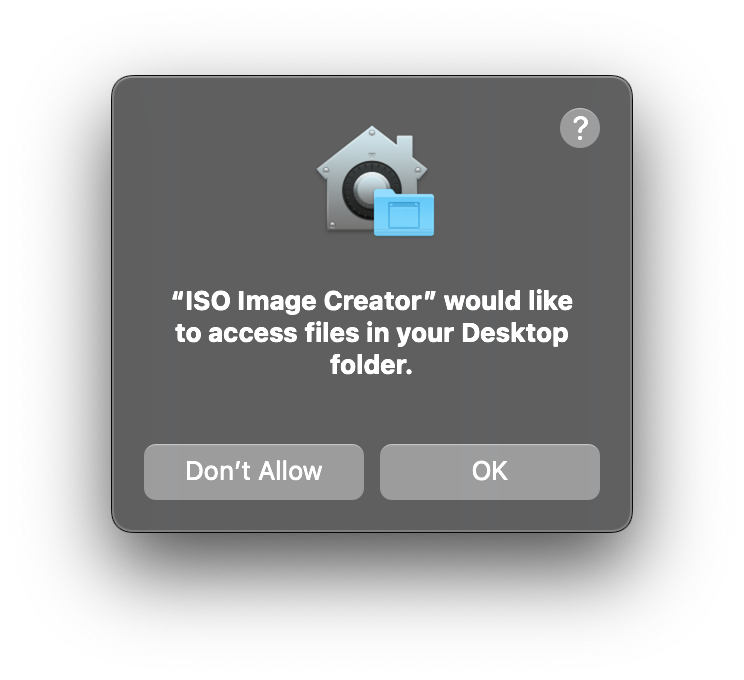 Click "Continue" to start the process, you will be asked to enter the systems administrator password.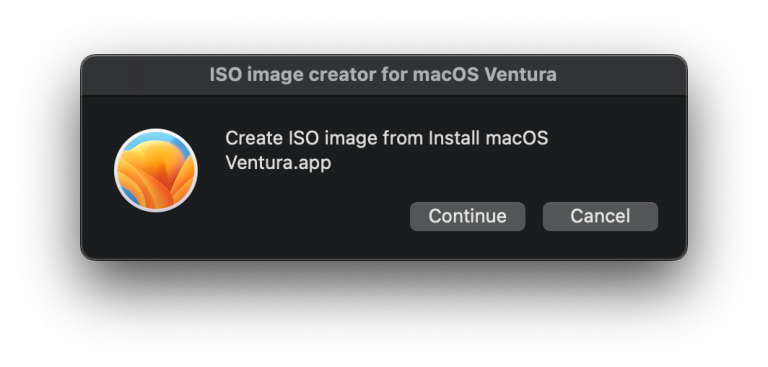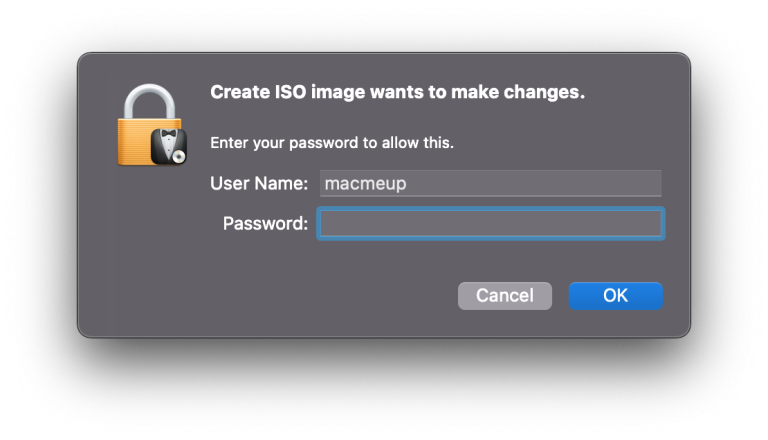 When the process is done you will be notified.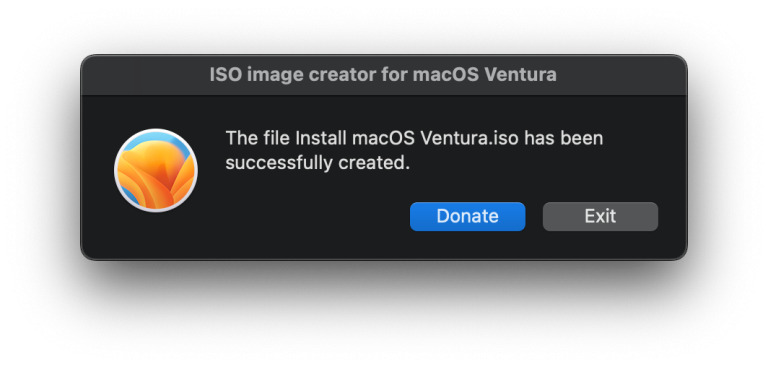 If you enjoyed using the ISO Image Creator please consider donating to support the site and the application.