OpenCore Legacy Patcher's Sonoma branch in the commit 214e31e they've implemented experimental non-Metal support which means OCLP can be used to activate graphic acceleration on older Macs with non-Metal GPUs.
I've downloaded and built the latest commit and installed macOS Sonoma Developer Preview 7 on my Late 2011 21.5′ iMac with an AMD Radeon HD 6750M 512 MB of VRAM which is a non-Metal GPU and after applying the Root Patches I have full acceleration and Wi-Fi.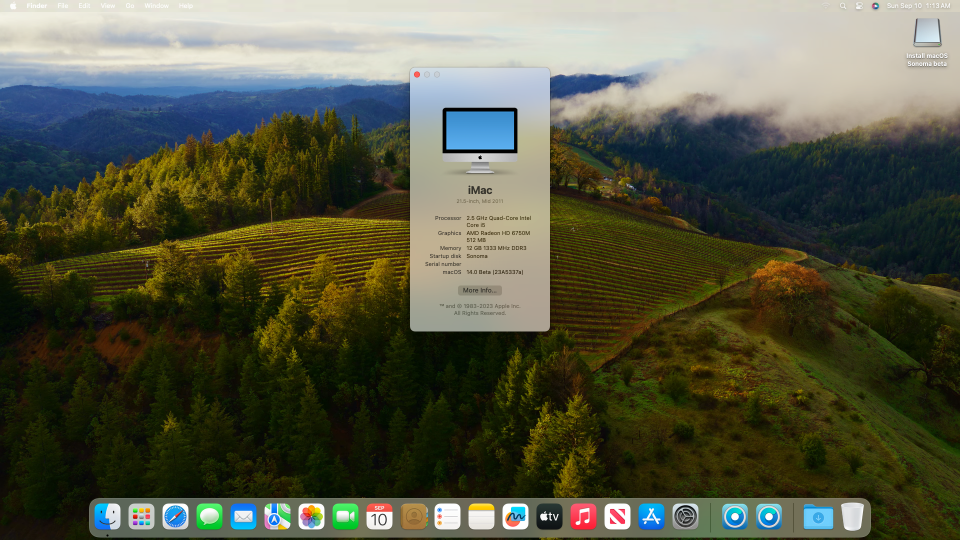 OCLP needed to download the KDK before applying the patches which was downloaded with the built-in Ethernet and once the Mac rebooted everything was working fine except for AirDrop and probably Continuity.
For more info on how to build OpenCore Legacy Patcher from source please see these guides:
For more updates and discussions join the topic at:
Install macOS on Unsupported Macs
and for updates on OpenCore Legacy Patcher for macOS Sonoma visit:
OpenCore Legacy Patcher for macOS Sonoma
If you need to know how to build OpenCore for macOS Sonoma read this article: